Mavric Microwave Technology is a provider of passive microwave components and sub-systems. We provide design and manufacturing services for a variety of products widely used in the deployment of microwave communication systems. Mavric MT is quickly gaining a reputation for providing its customers with design solutions & options that increase system performance while reducing over all cost of manufacturing. In an ever changing competitive environment, Mavric's customers are benefiting from a collaborative working relationship that allows for maximum system optimization and over all supply chain improvements. With an emphasis on quality, service and on time delivery, Mavric remains well positioned to service the ever growing needs of it's customers.


Manufacturing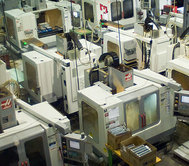 Mavric has developed a network of high quality suppliers that have many years of experience servicing the military, aerospace and industrial markets. All of our partners have achieved the proper levels of certification required to maintain a high level of quality. At a minimum our suppliers must have ISO 9000 certification which is up to date and in good standing. This combined with our in house quality control system assures that our customers will receive the highest quality products possible.

---
Design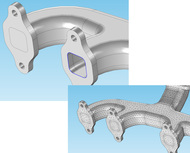 Mavric's design team uses the most recent equipment and software to provide state of the art design and manufacturing services to its customers. It's experienced team has designed thousands of custom products for many multinational customers across the globe.

---
580 Avenue Meloche Dorval, Quebec H9P 2P4
Tel: 514-538-7788